人はまず声を聞くことによって...
言葉を学び、考え方や感情を伝えるためにその音をくり返します。これは赤ちゃんがしゃべることを覚える方法ですが、大人になるにつれ、その能力はだんだんおとろえてきます。まずこの音声認識のメソッドを維持することが、新しい言語を学ぶ鍵になります。自分の母国で暮らす子供たちにとっては、外国語の世界に引き込んでくれるような、特別な雰囲気をもった外国語スクールが必要になってきます。ご両親のご理解が必要となりますが、これはとても大切なことです。特に小さな子供たちにとっては、お家でその才能を発揮するのはなかなか難しいと思います。学校で先生は生徒がどれほど素晴らしい能力を持っているかに驚かされますが、それを目にする機会がないと、ご両親は心配になってしまうと思います。
 ご両親が安心して子供たちを外国語に慣れさせる一番の方法は、家族みんなで一緒に外国語に触れる事です。外国のような雰囲気のあるところ(例えば白河のブリティッシュヒルズなど)や海外で、英語の映画を一緒にみたりといったシンプルなことで良いのです。
1人で机に向かって勉強するだけでは、なかなか思うような結果がでないこともあるでしょうし、語学学習を補足するために、外国語を用いた活動、遊びなどは不可欠であり、学校と同等の価値があると考えます。
A Touch of the Riviera at AGORA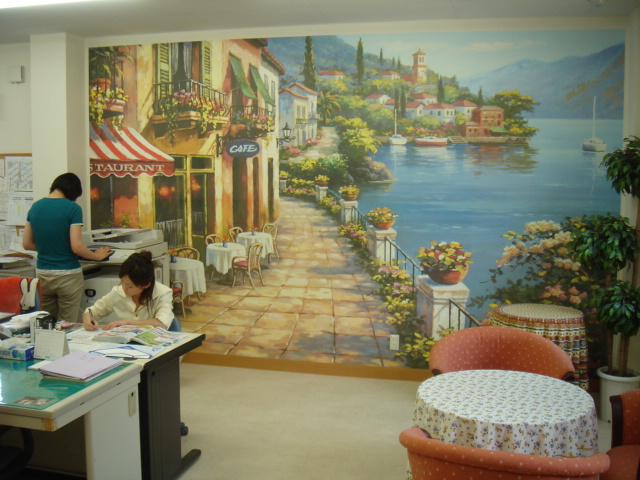 People learn a language by first hearing it and then trying to reproduce its sounds in order to communicate an idea or emotion. This is the natural way babies learn to speak but as we grow up this process should be not suppressed but rather complemented. Maintaining this method of sound recognition first is key to learning a new language.
A special environment is required for children to get immersed in a language while living in their native country and this is where the language school comes in. It is important, though, for the parents to understand this. A child is unlikely to display his or her abilities at home especially at a very young age. As teachers are in awe at how well there students are doing the parents see little improvement and often get discouraged.
The best way for parents to reassure themselves is to expose their children in subtle ways to the foreign language when together as a family. This could be as simple as watching a foreign movie together to spending time in a foreign setting in either Japan (ie. British Hills in Shirakawa) or abroad.
Studying at a desk alone will never bring the desired results. Activities that complement language studies are essential and should be coordinated with the school.